We do our best to host and satisfy our guests from all over the world and provide amazing experiences through lodging at the Aile Hotel. We proudly support the revitalization of the Takasaki region.
We offer 4 unique types of accommodations

Aile House

K&K House

Maison de Aile

Logement Aile
Come and spread your wings "Battre des Ailes" and feel the comfort and coziness of the Aile Hotel.
Zip away to popular sightseeing places by Shinkansen Train.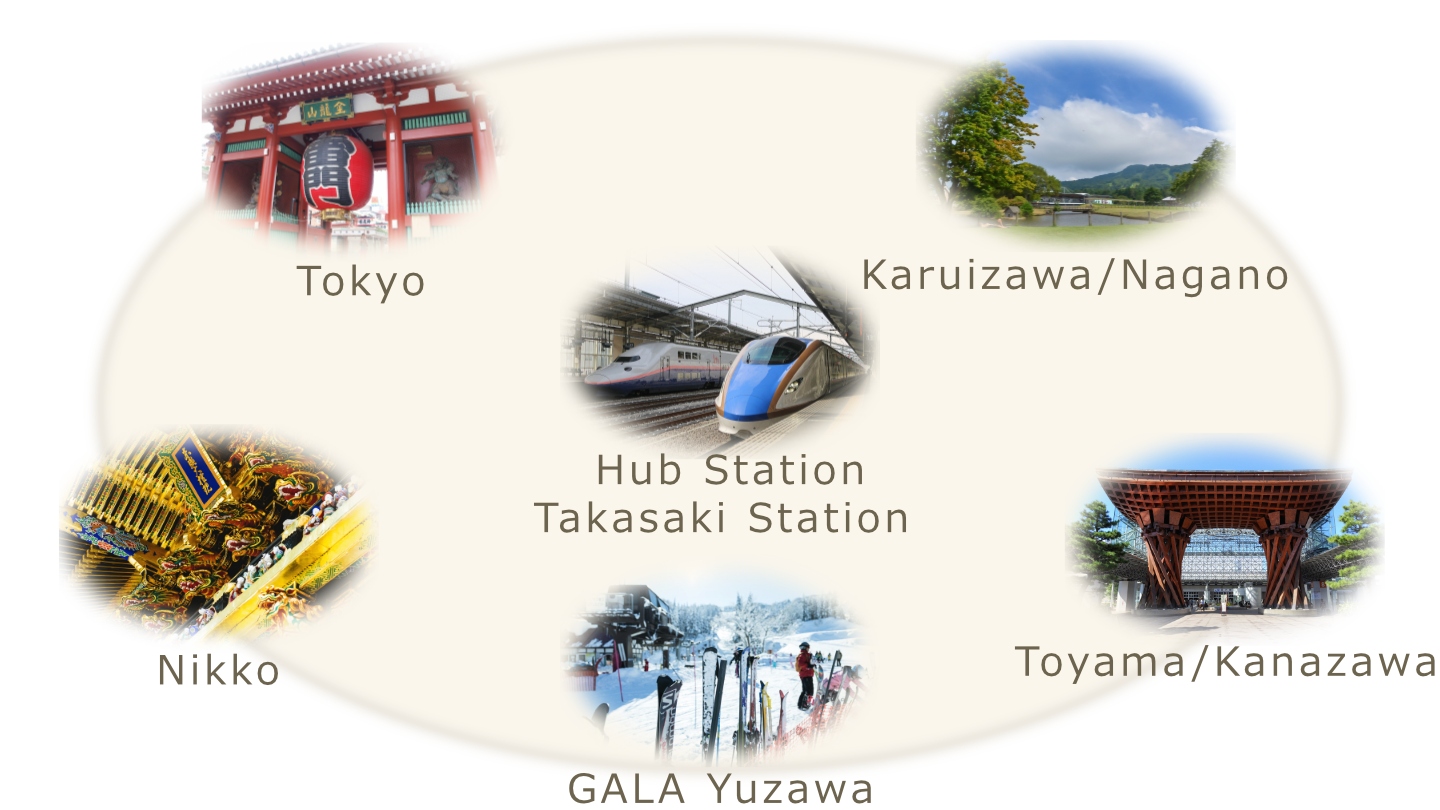 Takasaki is a visitor friendly city. Easy access to Tokyo, Hokuriku and Jyoetsu areas by Shinkansen.
Go and explore Japan from Takasaki station.